Poch at PSG—The Dawn of a New Era or The Fall of a Manager?
After a year-long break, Mauricio Pochettino is finally back in management! The former Spurs boss joins Paris Saint-Germain in the hope of further building his reputation as a manager. But how will he fare at the French super-club? We take a look at what the future holds for Pochettino at PSG.
First, let's remind ourselves how Poch got the job. Mauricio greatly impressed at Spurs. He took over a struggling side and turned them into genuine title contenders and top four regulars, all while not given much financial backing. Tottenham infamously became the first, and only, Premier League team ever, to not sign a single player in the summer transfer window. Seemingly doomed to fail, Pochettino, against all odds, took them to the Champions League Final. Unfortunately, his Spurs career was overshadowed by a constant curse; try as they might, Tottenham just couldn't win any trophies in those 6 years. Nonetheless, he seems destined to break his duck at PSG.
At Paris Saint-Germain, Pochettino will have a massive transfer kitty to work with and will also inherit a Champions League finalist squad. One must assume that PSG and Pochettino are bound to succeed, right? After all, if the wonders at Spurs came without financial backing, things should only get better with it. Couple this with the fact that PSG is ever-dominant in France, a first managerial trophy for Mauricio is a matter of when, and not if. But look a little closer, and it isn't all as rosy as it might seem. Winning Ligue 1 and the French cup competitions will not be enough at PSG.
Paris Saint-Germain managers are always judged on their performance in the Champions League. The desperate mission to win the Champions League has been ever-present since the inception of the Qatari era. They certainly have the tools; over the years PSG has seen investments of over a billion dollars to assemble a star-studded squad that is now headlined by some of the biggest names in world football. After stumbling at the final last year, the hope is that they can do one better and win the competition this time around.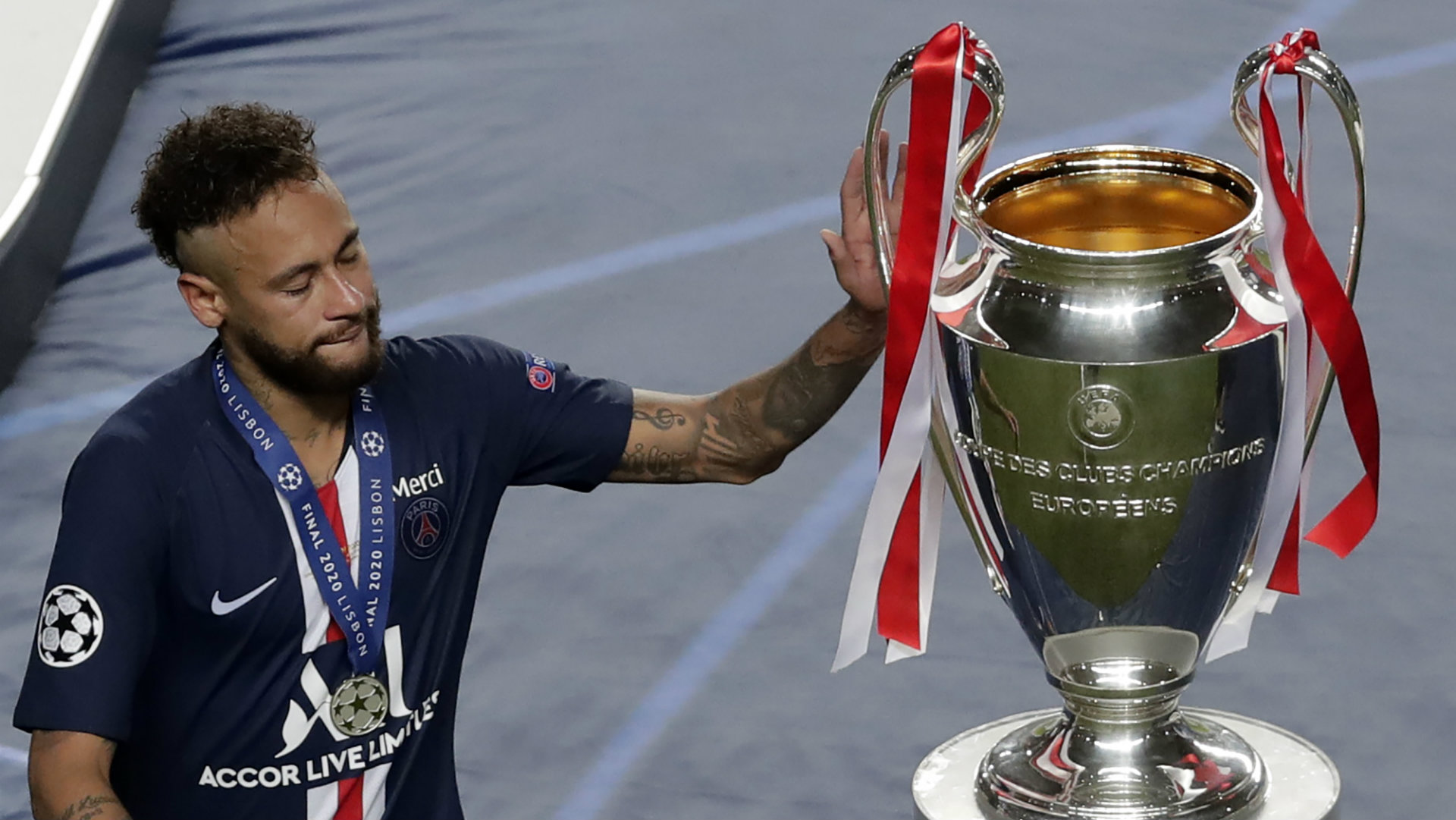 And Le Parisiens have chosen none other than Mauricio Pochettino as the man to lead them to the coveted treasure. Pochettino, however, will have to contend with dressing room egos, backroom politics, and the immense pressure that has constantly plagued the PSG job. Remember, Thomas Tuchel also came to Paris after thoroughly impressing at Borussia Dortmund. He too had many ideas and seemed destined for success. Tuchel though, couldn't implement his tactics fully and it was largely down to player power.
There have been numerous claims over the past few years labeling PSG as a club that is 'run by the players'. Players like Neymar and Mbappe, in particular, have been accused of not playing for the team. For Pochettino, this will be a completely new challenge. At Spurs, Mauricio commanded immense respect from his young squad; the fact that he had played a major part in their development as players meant they held him in the highest regard. As a consequence, Tottenham players were always ready to work hard for their manager.
And therein lies the problem. In Paris, Pochettino will be leading many players that have already established themselves as world-class. They may not fully commit to Pochettino's tactics and may not be prepared to work as hard as he might wish. Mauricio's Spurs squad was often lauded as one of the most close-knit squads in the Premier League. Conversely, this PSG team have been branded to lack team spirit in the past. To form a relationship with, and get the best out of players with inflated egos will be no easy task for Pochettino.
We all know Pochettino is a master tactician. But his time as PSG manager will be a stern test of his man-management. If he can get PSG playing with a togetherness rarely seen at the club, then they will surely be a force to reckon with. The talent is there, it just needs the right guidance. The owners will definitely back Poch, but where there is money involved, the stakes are always high. If things start going sour then we might see Pochettino follow the paths of Tuchel, Emery and Ancelotti; master tacticians who failed at a certain French super-club.
Will Mauricio Pochettino tarnish his reputation in Paris, or will the Argentine lead them to the Champions League glory they have sorely craved?